Know Me? No! Me! #8
October's almost over?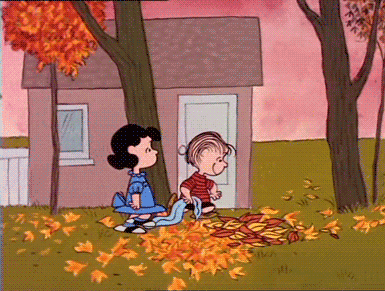 Question: What was your favourite candy as a kid?
---
Hello there! I'm Saish and this is my newsletter called 'Know Me? No! Me!' where I share my thoughts and experiences in the form of a bi-monthly (twice a month, that is) newsletter. I write mostly in English and sometimes en français but above all, I aim for this newsletter to teach you something you didn't know before and learn from you, my readers. 
Well, I'm not the best of teachers but I will try to share my learnings by sharing articles, podcast episodes, some Netflix series and many thought-provoking pieces. I send this package to an intimate group of individuals and I talk about subjects varying from entrepreneurship, design, art, music and all the way to philosophy. 
In all, this will be you discovering life and its multitude of experiences when you sign up for this adventure with me. Oh, and I will also throw in a book recommendation or an artwork I appreciate occasionally.
If you are ready for this trip, all you need is to enter your email or better still, bring a companion with you!
---
On Working Remotely 👨‍💻
In July, when France had just come out of the lockdown, I was still at home and I didn't have much going on in my life business-wise. I was fed up of being at home and I frankly couldn't bear staying in any longer but as I started going on runs and had a routine, I felt energised and inspired to do something. 
I have always had an eye for aesthetics and good art and good design so out of curiosity I texted a few of my designer/artist friends and I told them that I had half a mind of creating a design firm with them. The odd part is that every single one of those friends said yes and I said to myself that there is an opportunity here that won't come again if I don't seize it and bring these amazing people together. 
The next day, I got to work by creating a group chat on Instagram and WhatsApp and told my friends that I'd be holding an ice-breaker meeting one of these days. Everyone agreed and came to the meeting as promised and we discussed the values we wanted, the type of clients we would want to have and the type of brand we would be. After the serious part was over, we were cracking jokes, fooling around and introducing ourselves and having fun overall. We gelled together so well I almost heard pieces of the puzzle click into place. 
We decided we would be called The Jellyfish Collective and would be working completely remotely because all of us are living in different parts of the world but hoping that we would all be reunited one day in a physical studio space where we could do all the shenanigans we talked about. 
Since then, we have spent two months coming up with our branding, our purpose, mission and also trying to fix our value proposition and business model. We have our first portfolio client and are rapidly trying to launch our fully-loaded website to get the ball rolling and attract the quality of clients that we expect. 
Working remotely and managing a remote team has come with its own set of challenges which include trying to find a time when every team member is free, making sure deadlines are met, making sure every team member is present for important decisions and for FAF, delegating tasks, time zone differences and so many more.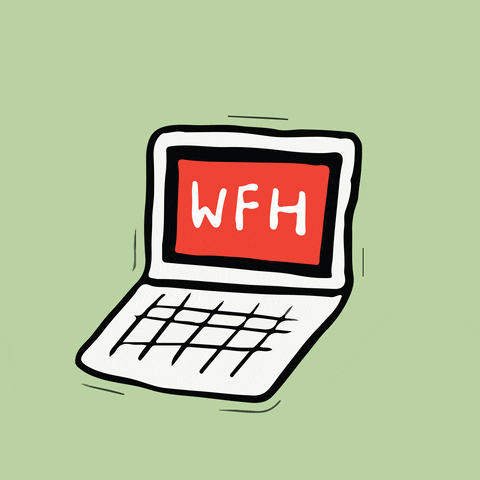 We have used tools like Asana, Discord, Google Meet, Airtable, Adobe Creative Suite, WhatsApp, Instagram, Miro and actual whiteboards and markers to work together and not annoy each other with lack of communication and transferability of work. 
We also goof around every Friday with an event that we call FAF (abbreviation confidential) and try to collaborate amongst ourselves as artists. We have chosen the path less travelled and we are going to stick with the choices we make to provide unparalleled service to our community of collaborators. 
All in all, I say remote working has its pros and its cons in that it allows you to work with a highly skilled team but it also has you face communication challenges which make the entire process challenging but this is one that I enjoy navigating because there's nothing like a good challenge that fires me up. 
---
TIL #8 💡
"Empathy goes a long way in creating culture"
I have learned this through managing the Jellyfish team and realising that everyone in this team is human and I cannot possibly do unto them that I wouldn't wish they did to me. This mindset helps in taking the right decisions and creating a positive culture for everyone to grow.
Understanding and feeling what people's lives can be like provides an astonishing amount of clarity in your thought process and creates an enormous upside that does well to all. 
---
Bookworm Time! 📖
This time I have a very special book to suggest you and it's the condensed knowledge of everything that has to do with soft skills and how to be the best version of oneself that we can be. It's written by a professor of mine who's been an amazing person and teacher and I urge every one of you to read it. 
The book is called "Être a Son Meilleur" by Benoit Chalifoux and it's almost autobiographical and makes the book more humane and which is quite an interesting read for all my readers. 
---
What I Consumed 🔗
In today's era of remote work, new models of office management are emerging and here are some interesting alternatives. 
I learned about all the new COVID-19 vaccines that are being developed and what stages they are at because the media is too loud for me and I choose my sources well. 
Here's a tactic Bill Gates used to motivate and lead teams when he was at Microsoft on a daily basis. 
---
 With love, from Paris, 🇫🇷