Know Me? No! Me! #7
...and breathe.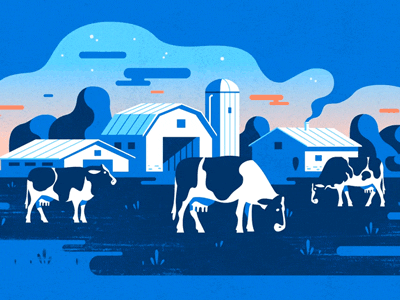 Question: When was the last time you went on a farm?
---
Hello there! I'm Saish and this is my newsletter called 'Know Me? No! Me!' where I share my thoughts and experiences in the form of a bi-monthly (twice a month, that is) newsletter. I write mostly in English and sometimes en français but above all, I aim for this newsletter to teach you something you didn't know before and learn from you, my readers. 
Well, I'm not the best of teachers but I will try to share my learnings by sharing articles, podcast episodes, some Netflix series and many thought-provoking pieces. I send this package to an intimate group of individuals and I talk about subjects varying from entrepreneurship, design, art, music and all the way to philosophy. 
In all, this will be you discovering life and its multitude of experiences when you sign up for this adventure with me. Oh, and I will also throw in a book recommendation or an artwork I appreciate occasionally.
If you are ready for this trip, all you need is to enter your email or better still, bring a companion with you!
---
On Escapades 🚣‍♂️
Let's harken back to the beginning of the week where I was in class and I had descended into a routine of waking up, working, scheduling meetings and following coursework. It was time to be productive and get work done and move on to the next task and so on. But one evening, after my class had ended, I decided to get a pint of beer with my friends from class. 
I thought it would be one pint and we would go back home, and I would go back to planning meetings for the rest of the week because I had an important client meeting coming up on Friday. 
As we settled down with the pint in hand, one of my friends said 'So we now have the rest of the week off and we're not doing anything here anyway. I have a couple farms in this remote village where you have no network coverage, but it is near the forests of Verdun where you have a lot of WW1 era remnants…' 
We all stopped him right there and said let's do it and started planning for this weekend trip and talk about routes, cars, food and other stuff. The plan seemed quite in the air as nothing was concrete, but we made a group and the next day, our friend said that he got the go from his grand-parents and another hour later, another friend got his family car ready for the trip. Suddenly, things started to fall into place and the voyage sounded feasible. 
Let's not forget that I said I had an important client meeting on Friday, and we were supposed to leave on Thursday which forced me to play with the importance of both these events both for my well-being and my team's. 
As the day approached, I was increasingly unwilling to go but one of my teammates said that this is an experience of a lifetime which I may or may not get to relive again (I thank him for inspiring me to go). I told him that him being the director for this project, he would have to handle this meeting and I hopped into the car. 
What ensued was three days of pure dépaysement and insertion into French culture. We bobbed our heads to dead musicians' songs as we drove to the farm, we were going into the forest by the rivulets whatever chance we got, went mushroom picking in the forest, climbing and going under barbed wire fences, tried our hand at river fishing and spent the entire time there laughing. 
This experience is what I will remember for years to come and as my friends joke, I've become more French than the French themselves. 
---
TIL #7 💡
France is not an extension of Paris, but an entire collection of small villages, towns and cities filled with people who are proud of what they do and that is what makes me love the country even more.
---
Bookworm Time! 📖
Oh dear, I completely forgot to read a book! Don't worry, I still have a recommendation for you.
It's a book called Thinking Fast and Slow by Daniel Kahneman. 
If you've read it, leave a comment and tell me what you learned from it!
---
What I Consumed 🔗
I listened to this episode of Génération Do It Yourself by Matthieu Stefani (in 🇫🇷) where he interviews Thierry Gillier, creator of Zadig & Voltaire and they talk about the struggles of launching a fashion brand and making it live outside of your person.
I listened to this episode of the Lucky Day podcast (in 🇫🇷) where the Dear Muesli boys talk to Louis Marty, CEO of Merci Handy and how he steered his company through the current COVID-19 crisis. 
---
With love, from Paris, 🇫🇷