Know Me? No! Me! #6
Buckle up!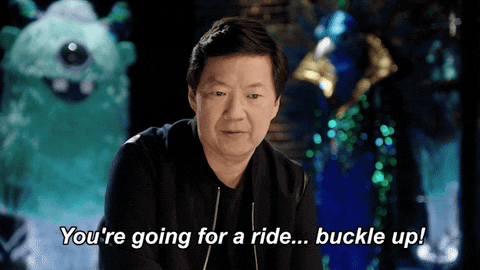 Question: How many hours a week do you work on average?
---
This is the first time I'm sharing my thoughts and my experiences in the form of a periodic newsletter. It almost feels to me like I'm writing to my closest friends but in a language that is a little bit more refined :D 
I'll be sending you a special envelope twice a month of what I learned in these two weeks, some thought-provoking bits that I find in articles, quite a few podcast recommendations and some brain-stimulating videos on various topics like entrepreneurship, design, art, music, philosophy, etc. 
If you're looking for someone to read books with, I'll be giving out book recommendations every month so look out for that as well. We need to revive the book-devouring, page-turning thirst for reading again so join me on this mission!
---
On Classes 🤓
As I spoke to you last time about "la rentrée", my classes have started and frankly, some of them are interesting, some are not related at all and some are magnificent, you know, the usual. In France and in my business school, we have classes in person given that we aren't very populous but there are a few sanitary measures that have been taken to ensure the safety of staff and the students. 
Some of these measures include separate entry/exit pathways, hand sanitising every time you enter or exit a room and most importantly, mandatory use of face masks throughout the duration of the classes and social distancing as well. It does sound bizarre to me to call it normal but "c'est la vie" and we must live in it. 
On the other hand, this is my final year of Masters and with the final year also comes the boss fight of education itself: the Masters' Thesis. Given that my major is International Entrepreneurship, I will have to choose a subject from this area and on top of that, it must also correspond to the end of year internship I will have to do as well. All in all, we're in for a WILD ride. 
With me starting my own remote design collective with friends across the world, I will have to plan every single second of my life if I'm to come out of this entire experience alive. I mean, I have done this before, but it left me burnt out at the ripe old age of…20. So, I'm not the biggest fan of having sleepless nights but with experience I say: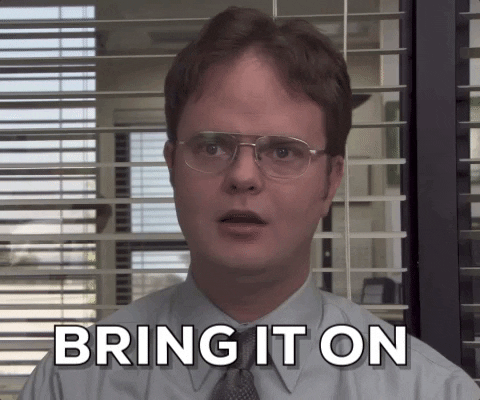 To everyone reading this, I say don't ever back down from any opportunity that comes a knockin' because when we are in our 20s, people may not believe in our ability to work and deliver so we need to put in all the more effort to change people's minds. Cheers!
---
TIL #6 💡
"Sometimes taking a step back is what's necessary to jump to greater heights than ever before"
This saying is also quite important to me because I took a vacation a little while before classes started and it served as a good break for me to rest and take stock of everything that has happened in my year in Paris. 
Now I'm ready to face a mountain of work and slowly chipping off bits and having the support of my friends and family to climb even greater heights than last year. I have also adopted a word that I often repeat to myself when things get hard and slow, 'Excelsior' which means ever upward. I wish all of you the same as well. 
---
Bookworm Time! 📖
So, I haven't been reading Passion Economy as much as I should have, but I do have a quote or two to help you understand the world of creative businesses. 
"…define your niche, establishing a focus so clear that your most likely clients automatically think of you when they need creative services."
"…creative agencies…are at their best when they have identified a specific type of customer for whom they can do their best work."
---
What I Consumed 🔗
Stoicism is often adopted by a lot of young people willing to change themselves and their reaction to their surroundings, read The New Yorker's article on how to be a stoic. 
Are you like me and have 60-70 tabs open in your phone and some tens of tabs pinned on your Mac? Learn how to manage all of them and save yourself a lot of time and effort. 
Building a company is one thing I would not wish upon my friends or enemies, just because it is so hard and unrewarding and detrimental to your long-term health that only crazy people like me would ignore that sage advice and plunge headfirst into the world of entrepreneurship. Read more about the psychological price we pay as entrepreneurs. 
Here's a throwback to Nicolas' first few European Straits editions where he talks about when Paul Graham came to The Family's office and the insights he shared with everyone when he was there. 
Découvrons ensemble si le « jeunisme » existe vraiment dans les entreprises et des clichés qui sont toujours collés avec eux.
On entend très souvent la méthode agile utilisée dans des nombreux entreprises et startups mais est-ce qu'on le connait vraiment ? Voici un article qui explique comment introduire l'agile à votre patron. 
Please Clap is a satirical newsletter which takes on the problem that is applauding for people when they don't merit it.  Here's their latest article on disaster capitalism. 
GPT-3 has been in the news for a bit lately and it has been opened to a select few individuals who are using it in multiple cases, like this one that wrote an entire article for The Guardian. 
Est-ce que vous connaissez la différence entre un Peacetime CEO et un Wartime CEO ? Découvrez-le dans cet article par HBR France. 
To be very frank with you, I find email signoffs hard to master because you have to classify people according to politeness, courtesy and friendliness. Here's a small guide to help you out. 
---
With admiration, from Paris, 🇫🇷