Know Me? No! Me! #5
C'est la rentrée!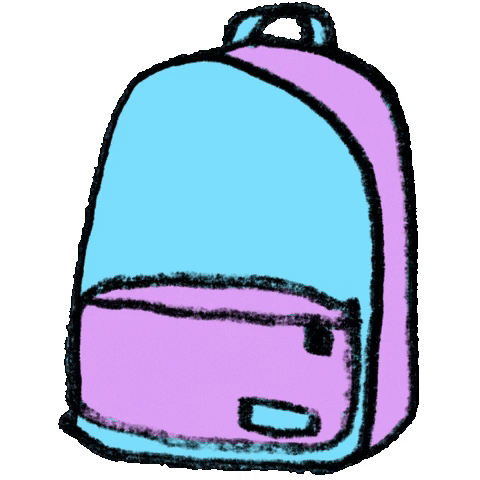 Question: What's the riskiest thing you've done in your life? 
---
This is the first time I'm sharing my thoughts and my experiences in the form of a periodic newsletter. It almost feels to me like I'm writing to my closest friends but in a language that is a little bit more refined :D 
I'll be sending you a special envelope twice a month of what I learned in these two weeks, some thought-provoking bits that I find in articles, quite a few podcast recommendations and some brain-stimulating videos on various topics like entrepreneurship, design, art, music, philosophy, etc. 
If you're looking for someone to read books with, I'll be giving out book recommendations every month so look out for that as well. We need to revive the book-devouring, page-turning thirst for reading again so join me on this mission!
---
On living in Paris 🏠
I'm going to celebrate my first year in Paris tomorrow which also coincides with the beginning of what is colloquially called, "La Rentrée" which marks the returning to work or classes for everyone. It is a phenomenon that is dreaded throughout France as the warmth of the summer days start dwindling and start getting replaced by the winds and the rains of Autumn. 
I am quite upbeat about my classes starting because I get to learn something more, challenge what I already know and reinforce past knowledge. I believe that this will be the last semester before I am no longer a student because I will have a six-month-long internship next semester which would convert into a job if I choose it. 
Coming back to my first year in Paris, it has been full of mind-blowing experiences as I navigate my way around adulthood which includes speaking at the biggest entrepreneur exhibition in France, crisscrossing the metros of Paris, walking for hours at the Père Lachaise Cemetery, going on a school trip to the European Commission, and so much more. 
Some of the best memories of mine are also the ones that happened alongside making new friends, embarking on new adventures and growing up just a little with every single connection made. I never expected that I would make as many friends as I did now before coming to France.
I have also started to discover a part of Paris that didn't exist until very recently and that is the nascent startup ecosystem that was being formed from 2010 onwards and I just up and jumped down the deep end of this amazing community consisting of startups, incubators, accelerators, investment funds and entrepreneurs coming from all walks of life. I can't wait to work harder and become an integral part of it because that's what I came to Paris for.  
Paris has been extremely benevolent and kind to me as I discovered small alleyways and large boulevards as well as opening my eyes to the sheer diversity that exists here. I may not have all the arrondissements and their specialities down pat, but I did walk around a lot and usually, I'm in denial that I'm living in Paris and other times I'm awestruck by the beauty, the history and the culture that flows through every nook and cranny of the City of Light.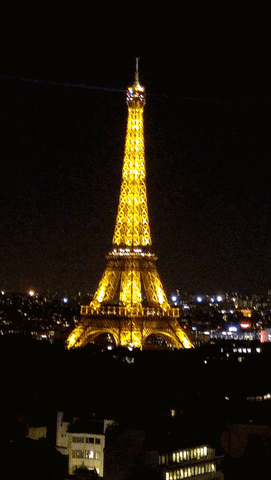 For me, despite all the gripes of living in Paris, it has been one of the best decisions that I've taken in my life and I hope that I will soon become 'un vrai parisien'. 
---
TIL #5 💡
"Different people have led different paths, but it doesn't mean that you don't have the right to choose your own."
I often make the mistake of idolising people and mimicking their actions in order to glean some insight into their success, but I do gradually stop myself from tailing these people and becoming them because I realise the power of a single decision of mine. 
There is also the case of every person being unique in their own way and therefore choosing to live how they seem fit but just because they have taken that decision, doesn't mean you should too. 
---
Bookworm Time! 📖
Let me give you some of my favourite bits from the book I'm currently reading: Passion Economy. 
"Small firms shouldn't be full-service; they should do just a few things for just a few types of clients and do them better than anybody else possibly could."
"As large accounting and advertising and other professional service firms have grown, they have, necessarily, left a space for smaller, more nimble firms to become more intimate with their customers."
"When the price is determined by value, the service provider and the customer have more well-aligned incentives."
If any of these quotes get you thinking, leave a comment, and let's discuss!
---
What I Consumed 🔗
I read 'Newsletters and New Media Economics' in Byrne Hobart's newsletter The Diff. It furthers the point Jarrod Dicker makes in his newsletter about how independent journalists or anyone who has significant expertise in a valuable topic can create a profitable newsletter business by providing paid access to their views on the topic. 
Steven LeVine writes about the impact the pandemic-induced lockdown has had on the auxiliary industries that revolved around people coming to work, travelling in flights for business meetings and the ramifications it could have on the real estate, transportation and hotel industry. 
I listened to « Dans la Tête d'un VC » by Mehdi Benjelloun / baby vc where he interviews Brett Bivens from Technexus. It was a pleasant mix of French and English and they talked about how twitter is important for VCs, why writing has a significant impact being an investor and also about the pros and cons about expats working in the tech industry in France. 
Being 22 years old is strange. You're at the cusp of living your own life but you are barely out of the alcohol-fueled, sleep-deprived years. Here are some useful tips that all of us can integrate into our lives for the long-term. 
Interested in building a business? I watched this video by the futur where they give 8 concepts that everyone who aspires to build a business should know. 
---
With love, from Paris, FR