Know Me? No! Me! #4
Summer is over :(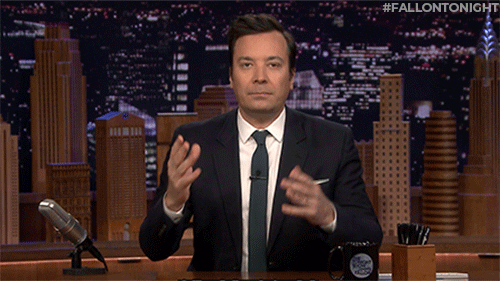 Question: How many countries have you visited?
---
This is the first time sharing my thoughts and my experiences in the form of a periodic newsletter. It almost feels to me like I'm writing to my closest friends but in a language that is a little bit more refined :D 
I'll be sending you a special envelope twice a month of what I learned in these two weeks, some thought-provoking bits that I find in articles, quite a few podcast recommendations and some brain-stimulating videos on various topics like entrepreneurship, design, art, music, philosophy, etc. 
If you're looking for someone to read books with, I'll be giving out book recommendations every month so look out for that as well :D We need to revive the book-devouring, page-turning thirst for reading again so join me on this mission!
---
On Le Havre and its Environs 🏝
Before I talk to you about my trip to Le Havre, it's time for a small yet interesting history lesson. 
Le Havre was constructed in 1517 by François I, as a port city to replace the cities of Honfleur and Harfleur as the main port, to serve the merchant ships as well as to be a military and political centre.
The city continued to do splendidly throughout the Middle Ages and the populations kept increasing to 18,000 at one point. 
It was devastated during World War II and had to be reconstructed quickly so the project of reconstructing Le Havre was given to Auguste Perret who was renowned for his work on concrete. Hence, the entire city was remade in a modernist architecture style with some intelligent touches from pillar designs to making dreary concrete look joyful and colourful. 
I came to Le Havre looking to relax and do nothing and that is exactly what I did for a few days. I went to the beach, lay down and stared up at the clouds with the sounds of the ocean and the seagulls playing in the background. 
Other times, I went to "Le Volcan", a cultural centre made by the famed architect Oscar Niemeyer, which housed a library unlike anything I have ever seen before. I giggled like a child and tried very hard to keep my excitement under control. I sat in these single chair enclosures that looked over the entire library and read quite a lot during those times.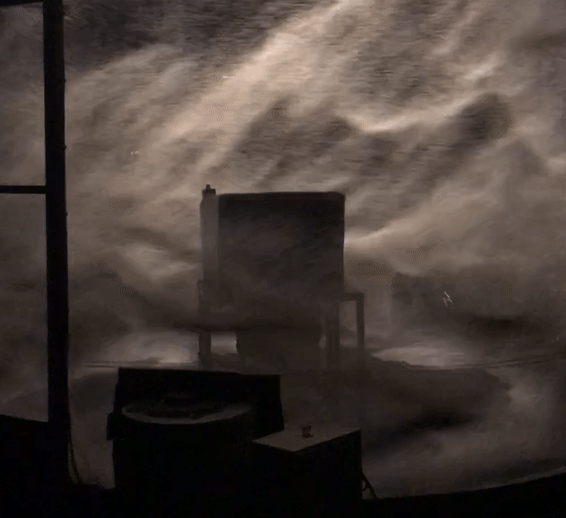 I did not disregard food at all because I ate local cuisines, burgers, crêpes, fish and chips, pasta, seafood and so much more that it delighted my gourmand side. Although I wanted to stick to local cuisines and seafood, I couldn't because there's just so much of a variety and each restaurant I went to had incredible quality food. 
Then, I visited the MuMa which houses the second largest collection of impressionist paintings after the Musée d'Orsay from artists like Monet, Renoir, Pissarro, Manet, Boudin, and so many more! There was also an exhibition on the story of electric lamps and how Paris got electricity and changed from gas lights to electric ones which enabled people to step out at night. This led to the emergence of the 'Electric Fairy' throughout Europe. 
I then went on to visit two other cities Etretat and Honfleur which have their own charm and were also very close to the Impressionist movement. Etretat is a well-known city famous for its chalk cliffs. It is where Monet and a lot of other Impressionist painters came to document the cliffs in their traditional painting styles. 
Honfleur has its own charm - quaint and with modern establishments in the very same spots as the fishermen and women of the 17th and 18th century. This was the city that fully immersed me into imagining the life in Normandy with its unique clouds, the sea, the estuary of the Seine, the culture and food. I felt like I had transported back in time when I visited the museums of Old Honfleur and I felt that there are only three artists for me that could have encompassed the feeling I had and they were Claude Monet, Erik Satie and Eugène Boudin. 
I came back to Paris a different person than who I was before. I was listening to Satie in the train and looked at the Normandy skies so perfectly painted by Boudin pass me by and wash me over with a sense of profundity and appreciation for every single brushstroke and every single note played by 'Esoterik Satie'. 
---
TIL #4 💡
"Sometimes when you do take a break, you discover that you actually love living life but in your quest for productivity, will often forego the fleeting pleasures of life."
There's nothing more apt that could describe my solo trip to Le Havre because even these many words aren't enough to portray the intensity of the awe I felt while exploring the city. 
I admit that it might not be for everyone to go to a modernist city and admire its architecture and design while also spending entire days in libraries, museums and art galleries, but that is a part of who I am and that is what I learnt during the trip. 
So, for you reading this newsletter, I want you to discover something that you didn't know about yourself before or to reaffirm something positive about you that you knew. Trust me, it goes a long way to create long-term happiness. 
---
Bookworm Time! 📖
I finished reading Rules for Radicals right before my vacation started so I picked up another book to keep me company. It's called Passion Economy and it talks about how the future of the economy isn't massive scale but massive intimacy with your customers. 
A few quotes that I find thought-provoking are:
"What is the value I am creating that is beyond that of similar businesses or services, and who am I creating it for?"
"Change your value capture constantly. Change your value creation slowly."
 One of the major insights I got is that there is a massive difference between value creation and value capturing and one does not mean the other. 
If you are curious about this, leave a comment and let's discuss :D 
---
What I Consumed 🔗
I almost swore off watching video content and almost entirely going on audio and reading so here are some of the articles, podcasts and other newsletters that have captured my interest. 
I listened to this episode from Guy Kawasaki's Remarkable People where he talks with his boss, Co-Founder and CEO of Canva, Melanie Perkins. They talk about how Canva started and how giving out a lot of features for free and democratising graphic design has helped Canva become an enabler of change. 
I read this post by Pawan Rochwani in his newsletter, Relatively Correct as he says goodbye to Platform For Artists' office space and the fond memories he created there. You will also find a lot of information on how PFA is gearing up for their biggest campaign that they will be carrying out during the lockdown in India. 
I came upon this newsletter by People & Company called Get Together and, in a post, they talked about how Lindsay Russell from Facebook Groups discovered the impact that strong leaders had on communities and led the revamping of the product by working with these Power Admins. 
There's a Vice article that gives actionable tasks to not be on your phone all the time and quite frankly, I used a few of them during my trip and found them worthwhile. 
Here's a 5-step sales process that has a 93% close rate by Imogen Roy. I found this article interesting because I'm an introvert and do not like sales. Nevertheless, I have come to appreciate a good sales strategy and that they are a really good way to learn more about your own business and about your clients/users. 
For my readers who aren't as immersed in the world of startups as I am, here's a brief introduction by Dianna Lesage to the difference between startup accelerators, incubators, startup studios and coworking spaces. 
This is an article that talks about 12 business lessons from Seth Godin and how you can apply it in your companies, projects or startups. 
Aytekin Tank talks about side projects and how important they are in today's day and age and also how JotForm started as a side project and has now grown massively with hundreds of employees and millions of users. I find this article noteworthy because I have been doing side projects for a few years now and only now have I started to understand how important they are. 
I read this famous essay by Paul Graham where he talks about the synergies between Hackers and Painters and how he wants hacking to be independent of the world of 'computer science'. It helped me realise the importance makers and creators have in actively shaping the fabric of society and culture. 
---
With love, from Paris, 🇫🇷