Know Me? No! Me! #3
It's vacation time!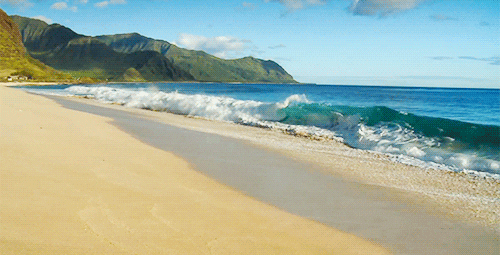 Question: Did you go on a summer vacation yet?
---
This is the first time sharing my thoughts and my experiences in the form of a periodic newsletter. It almost feels to me like I'm writing to my closest friends but in a language that is a little bit more refined :D 
I'll be sending you a special envelope twice a month of what I learned in these two weeks, some thought-provoking bits that I find in articles, quite a few podcast recommendations and some brain-stimulating videos on various topics like entrepreneurship, design, art, music, philosophy, etc. 
If you're looking for someone to read books with, I'll be giving out book recommendations every month so look out for that as well 😁 We need to revive the book-devouring, page-turning thirst for reading again so join me on this mission!
---
On Vacations 🏝
These past few months have been a lot of things for everyone, but for me, it was just getting to know and adjust to a new normal. Sure, there must have been things that we cannot do now that we loved before, and sure there are things we have to do now that we didn't before. My point being, it didn't affect me as much as I thought it would. 
Now, almost all of us living in Europe have begun with or are in the midst of our summer vacations which gives all of us a change of mind and a change of scenery from the drab walls of our apartments, offices and classrooms. People who otherwise live in and praise the metropolitan cities have flocked to the most faraway places that they could think of and are basking in the 40°C sun and enjoying a much deserved holiday. 
Well, after a lot of arguing with myself I decided that I should do the same but be a little different in my choice of holidaying spots and so I booked an Airbnb and a train ticket for Le Havre and I promised myself that I will maximise the time I spend there doing nothing whenever I can spare it. 
You may call me an idiot and tell me that I'm wasting my time and money for doing nothing in another city what I could already do here in my own flat. To all of you, I say try it out. Try doing nothing anywhere you can and whenever you can for 10 minutes. Stare outside windows, look at the clouds pass by, feel yourself loosen up and your mind wander. And if you don't have a window, close your eyes and let your imagination guide you there. It feels great. 
I've learned that doing nothing helps your brain appreciate things more and keeps you grounded. So, I'll be admiring the modern architecture of Le Havre, staring down waves at the beach, tasting local food, going to nearby places on a whim and just wind down from the stresses and tension life brings (fun fact, I have two grey hair and I'm happy to have them!).
This will be a solo trip which I've been wanting to do for quite a while but haven't had the chance to do it yet. So let's hope this is the first of many and I will send you pictures and videos in the next edition of Know Me? No! Me!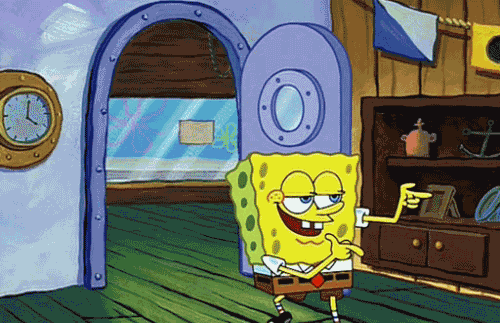 ---
TIL #3 💡
"Whenever you encounter a problem, take a step back and look at it objectively"
Ever so often I dive in so deep into my projects/companies that I forget to see things around me happening. I move from one micro-problem to the next and sometimes what tends to happen is that there are more problems that keep popping up and I get distracted by them and start working on them immediately and I lose track of the plan I had to stick to. 
This then leads to errors, delays and whatnot when I'm drifting away from the plans I make for myself. But as I make more of these mistakes, I've learned to take a step back when I hit a roadblock and really have an unbiased look and break down the problem piece by piece and more often than not, it solves itself.  
---
Bookworm Time! 📖
In the last edition, I gave you some quotes from Rules for Radicals by Saul Alinsky. Did it make you noggin start thinking? Well, I'm almost done with the book so here are more quotes from it to help you understand organising more. 
"In this world, laws are written out for the lofty aim of the "common good" and then acted out in life on the basis of the common greed."
"It is a world not of angels but of angles, where men speak of moral principles but act on power principles"
"any effective means is automatically judged by the opposition as being unethical"
I hope these quotes help you out somehow somewhere in your lives and your businesses so that we can all prosper together. 
---
What I Consumed 🔗
I watched The Last Dance which is a Netflix series about Michael Jordan and the Chicago Bulls dynasty that reigned over the NBA for almost a decade with six Championships and it takes us through the life of Michael, the team, the coach, management and how it all led up to the 1998 season which was dubbed 'The Last Dance' by Phil Jackson. This series opened my eyes to how the legends become who they are and what led to it. 
Another series I watched is called The Greatness Code on Apple TV+ where sporting legends like LeBron James, Usain Bolt, Alex Morgan tell us the key moments in their careers that led them to become who they are. It is another series that taught me the difference in mentality that exists between them and me and what I could do to bridge that gap. 
There's this article by Jarrod Dicker that piqued my interest that talked about how creators of written content are headed to create a disruption in how their talent is managed. It used to be journalists working as salaried employees of a media company but now it might even change to a talent management model, where creators have their own brand image where media companies will attract and manage their best talent. The creator is now also an entrepreneur and a brand. 
In The Family's latest newsletter, Alice talks about taking a break and how their entrepreneurs and themselves have been working their hats off due to the COVID-19 crisis and how the work done in the past 5 months is being offset by taking a step back, relaxing and getting back harder than ever come September. 
I discovered Anh-Tho Chuong's newsletter where she debunks the myth that good PR is only reserved for the rich and already famous startups/companies. I learned that building relationships is key, not only with journalists when you don't need them, but also just treating everyone as human and helping each other out. 
Nicolas Colin talks about the diffraction of Venture Capital as we know it and how the industry is geared for a 'synergy phase' where traditional VCs will begin to diversify and create entirely new models of raising capital that will focus on profitability and lesser returns. European Straits is probably one of the richest pieces of content I get to read in the form of a newsletter with extremely thoughtful insights and opinions that help you level up in terms of European thinking. 
---
With love, from Paris, 🇫🇷