Know Me? No! Me! #2
Not hitting targets hurts.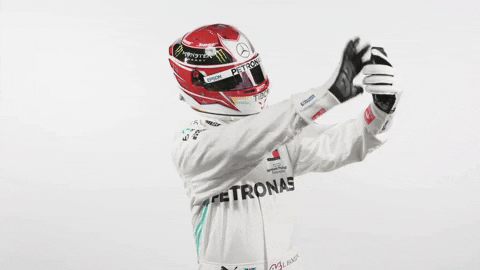 Question: What's your favourite ice-cream flavour?
---
This is the first time sharing my thoughts and my experiences in the form of a periodic newsletter. It almost feels to me like I'm writing to my closest friends but in a language that is a little bit more refined :D 
I'll be sending you a special envelope twice a month of what I learned in these two weeks, some thought-provoking bits that I find in articles, quite a few podcast recommendations and some brain-stimulating videos on various topics like entrepreneurship, design, art, music, philosophy, etc. 
If you're looking for someone to read books with, I'll be giving out book recommendations every month so look out for that as well :D We need to revive the book-devouring, page-turning thirst for reading again so join me on this mission!
---
On Plateaus ↔️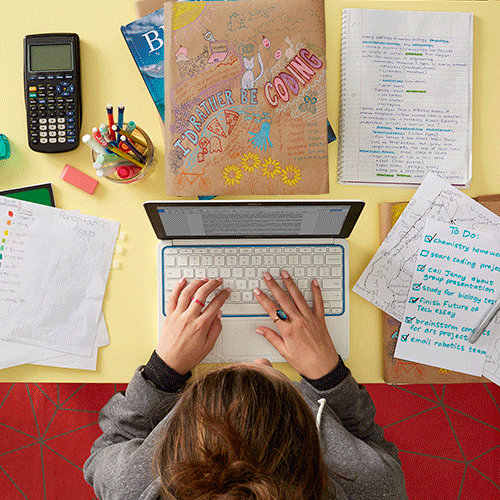 I hit a plateau on my productive routine sometime in the past three weeks. It felt like a steady deceleration of my ability to do things. Still feels that way a bit but I'm pushing forward. Let me tell you what happened. I was out running, and I had skipped on meditating that morning. The first kilometre or so felt good, with a decent pace and I could feel my calves stretching and contracting when they hit the ground and my breathing was under control when slowly I felt a muscle aching. I thought it might be normal and I kept on running. Not more than five hundred metres down the line I couldn't continue running because the pain wasn't letting me run. 
Then, I decided to cut my run short and head home. I didn't feel bad that I cut my run short, instead, I was annoyed at my body when it wouldn't co-operate with me when I started doing things for its own good. So, I took some rest and when I was talking to one of my friends, she told me that I had shin splints (sounds very horrible, isn't) and that I should take some days off. During these days off, I allowed myself to slack and wake up whenever and I constantly told myself that it's alright to take rest but what I had gotten wrong is that rest doesn't always mean breaking routine that's good for you and I continued feeling terrible throughout the week because I had also opted out of the weekly run with my running group. 
I'm going to take a detour to talk about the people who got me running. It's a group called KIIN and it was started by two amazing women Maria and Laura who are so energetic and motivating that even when you're a beginner and haven't run for years they'll welcome you with open arms and make sure you aren't left out. Small wonder that within a month, they have succeeded in creating a veritable community of people around fitness and having fun (they do go together!). 
Coming back to my running break, I was definitely getting back to my old ways during the lockdown where I used to sleep at 3 am, wake up in the afternoon and eat junk but I stopped myself after a point where I told myself that you cannot go back to that routine if you want to make something of yourself and see the rewards of your personal development. I started steadily waking up at 10 am instead of 1 pm and started reading even more and doodling even more (it helps your creative juices flow better). 
Now I'm at this point where I feel good about myself, but I also see that there is a long, winding way from where I am now, to the person I want and expect to be. 
---
TIL #2 💡
"Change your decisions as often as you want, no one has the right to say otherwise"
I may be a little fuzzy about the source, but this is a fundamental truth that unblocked so much opportunity to me and forced me to keep my eyes open at all times because one single decision can change your life. So, I'd say that you can change your mind whenever you want about anything that you want to do but just keep in mind the pros and cons of each decision that you'll end up making. 
Changing decisions often has taught me a lot and depending on the outcome, you're either portrayed to be a fickle-minded person or the saviour who got us out of a stitch. All I'm saying is no one can judge you for your decisions but yourself. 
---
Bookworm time! 📖
In the last newsletter I gave you all a little introduction on Rules for Radicals by Saul Alinsky and this time, I will be giving you some quotes that have made me think or slotted a puzzle piece in my brain. 
"The basic requirement for the understanding of the politics of change is to recognize the world as it is." 
"The mark of a free man is that ever-gnawing inner uncertainty as to whether or not he is right."
Did these quotes make you think? Let's discuss!
---
What I Consumed 🔗
I recently started watching the Netflix series on Formula 1 called 'Drive To Survive' and I gave myself a perspective challenge to go through the entire series and look at the entire F1 racing sport as an entrepreneur running a startup and I found many interesting parallels when the drivers and principals react to defeat and how every minute detail is looked into to ensure victory and constant improvement. I thought that the business model could be thought of as a race car and the driver being the product/service offered with the team principal having to ensure maximum points gained to move further upwards on the Grand Prix titles. 
I also listened to the latest episode of the podcast Génération Do It Yourself by Matthieu Stefani where he had invited Jacques Séguéla who created RSCG (now part of Havas) and his life story right from being the son of two doctors and how he sucked at school and his relationship with his father where he went on to travel around the world. 
I read this article on Medium on how to let your brain have great ideas through letting your brain sit idle and make unlikely connections to come up with amazing ideas. (P.S. the secret is literally doing nothing)
The Socratic Method of debate piqued my curiosity because I knew what it was but not in details. The aim of this method is to break down the line of reasoning by constantly asking why and I believe it will help all of you in some way. 
---
If you liked this newsletter, like it, share it with your friends and subscribe if you haven't yet 😁