Know Me? No! Me! #1
By Saish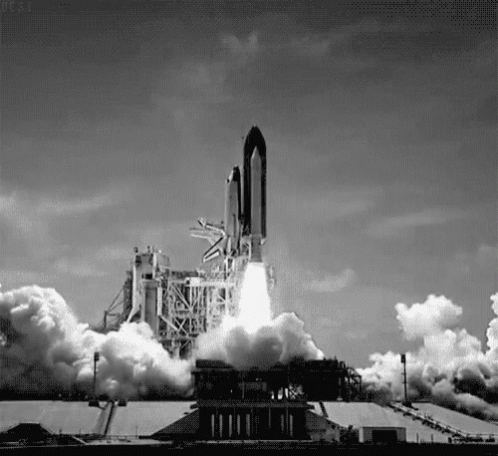 Question: What is the goofiest thing you saw this week on the Internet?
This is the first time sharing my thoughts and my experiences in the form of a periodic newsletter. It almost feels to me like I'm writing to my closest friends but in a language that is a little bit more refined 😁
I'll be sending you a special envelope twice a month of what I learned in these two weeks, some thought-provoking bits that I find in articles, quite a few podcast recommendations and some brain-stimulating videos on various topics like entrepreneurship, design, art, music, philosophy, etc. 
If you're looking for someone to read books with, I'll be giving out book recommendations every month so look out for that as well :D We need to revive the book-devouring, page-turning thirst for reading again so join me on this mission!
---
On Journal Writing 📒
I started writing a journal about a month ago and I realised that it doesn't transform me into a wise monk but from past experience, it has provided me with a snapshot of who I was at that instant and it also acts as a sounding board for all my ideas or even a basic log of what I did throughout the day. I'm pretty sure it will become a testament to the progress that isn't visible in days but manifests itself in years. 
One doesn't need to write huge essays about what they did during the day and analyse it, it's just a place for you to put down your thoughts and forget it. If you continue doing it, you can write down things that make you upset and forget about it. Sometimes, forgetting about a problem does solve it. 
My childhood friends from boarding school would remember that I used to journal religiously during my early teenage years and used to guard it with my life. I now realise that a journal can also sometimes reflect a person's deepest self; one which is not always visible to the world. 
This time, I also started to put in a sentence or two about things I learned during the day, it could be something to think about or even something as trivial as learning to doodle on a window with whiteboard markers. I tell you that doodling on a glass window with whiteboard markers is a source of joy for me. 
So, I decided to put in a 'Today I Learned' or TIL for short in each newsletter and discuss it. 
---
TIL #1 💡
"Spontaneity is often welcome and mostly turns out to be positive."
Now, I don't remember where I got this from, but it does bring forward an interesting point. Whenever we are spontaneous, we either figure out new things that we never knew before, or we learn what we did wrong and fix it. 
Spontaneity is usually a force for good and innovation comes best with pressure. It makes us craftier and smarter with the resources we have, which could otherwise be more difficult or cumbersome. I say, welcome spontaneity, do things randomly and let life surprise you with what it has in store for you. 
---
Bookworms Unite! 📖
I've started reading Rules for Radicals by Saul Alinsky, which is a book that Barack Obama holds close to himself. It helped shape his early days and his presidential campaign. Oh, and the author was also the subject of Hillary Clinton's thesis when she was a student. 
If you're interested in organising people around a cause or rallying people for your startup, this book will serve as an indispensable weapon in your armoury of knowledge. 
Want to read it with me? Buy the book and I'll keep you updated with my progress so we can discuss in the comments or even by email!
P.S. I thank Oussama for the recommendation and even one chapter in, I'm being served truths about the world and the status quo. 
---
What I Consumed 🔗
Here I'll be giving you some of the interesting articles I read, podcasts I listened to, and media I consumed in these two weeks. Don't worry, it isn't an exhaustive list. 
I've started rewatching Avatar: The Last Airbender and it's bringing back childhood memories and frankly, it's making me realise that the cartoons we watched as kids were way more complex than we realised back then. 
Je viens aussi d'écouter toute l'épisode de Génération Do It Yourself par Matthieu Stefani avec le fondateur et PDG d'Alan, Jean-Charles Samuelian Werve. C'était sur le sujet de comment Alan a pu retourner un secteur comme la complémentaire santé. 
J'avais aussi écouté l'épisode de Lucky Day Podcast et Business of Bouffe où Dikom et Bakang parlaient de comment ils ont construit une marque de Muesli commençant par les recettes familiales et comment ils ont trouvé Sylvain et toute l'histoire de Dear Muesli. Allez suivre leur histoire, je vous recommande fort. 
I also read this article by Alice from The Family and how they've managed to take all of their famous events online and had a different kind of success and one which is not bound by geographic boundaries. Go have a read, it's full of insights on hosting online events. 
---
Thanks for subscribing to Know Me? No! Me! and I would appreciate it if you could share this post with two of your best friends.
You can send me an email at hello@saishrane.com or follow me on my Instagram.